«There are things that are made
to perfection»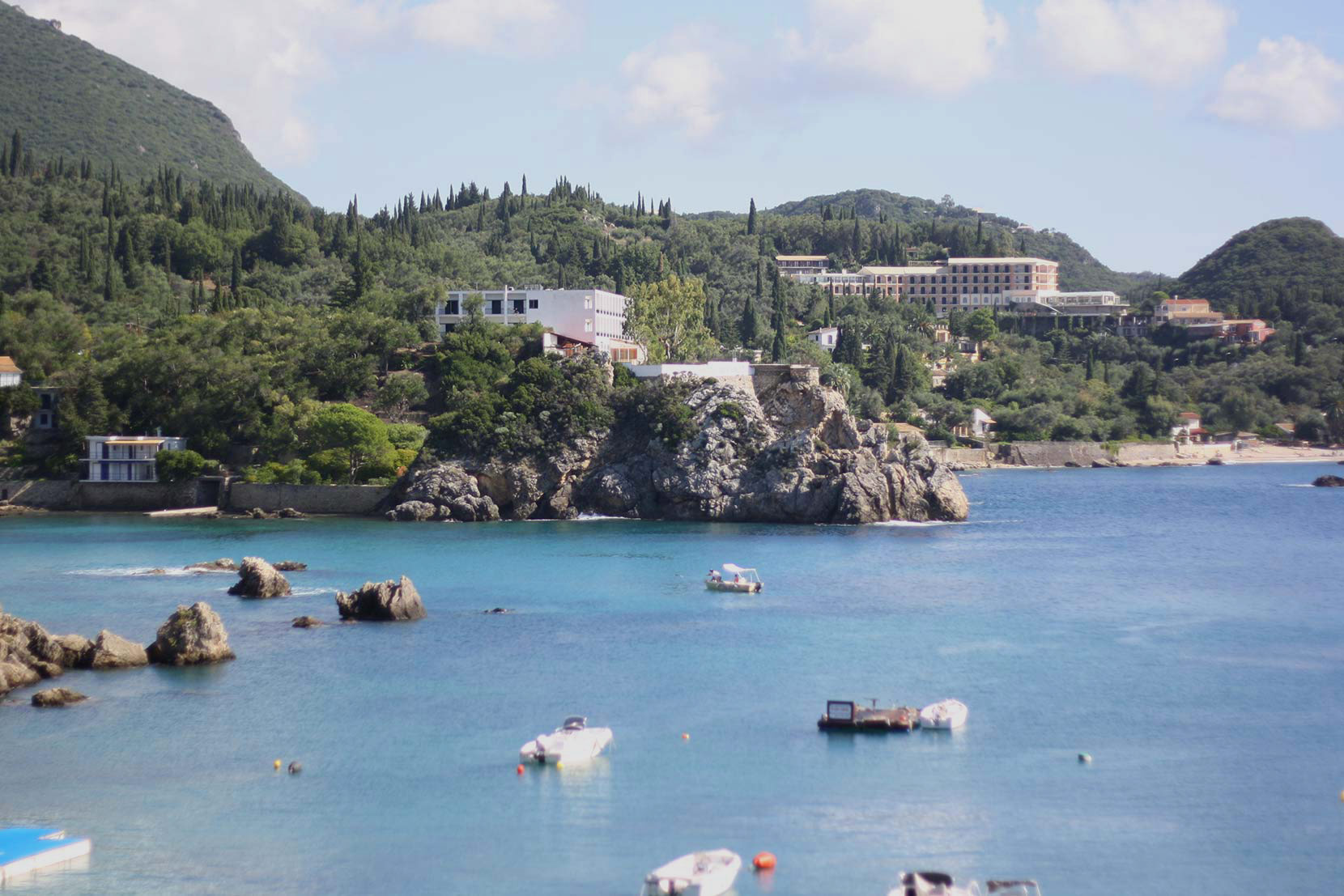 Akis Apartments is located in Paleokastritsa, on the north western coast of Corfu Island, Greece. Paleokastritsa faces the Adriatic sea and is 25 km from Corfu city. There are 4 nearby beaches within walking distance (20 – 300m away) as well as restaurants, a supermarket, and car rental services. The bus stop is 300 meters away. This bus offers hourly bus service to Corfu city. To get to Akis Apartments from the Corfu Airport or Port, you may:
-Rent a car at the airport or port
-Take the bus (get off at the Paleokastritsa terminus)
-Take a taxi
---
Akis Apartments

Alipa Area,
Paleokastritsa, 49083
Corfu, Greece
---
Driving Directions to Akis Apartments in Paleokastritsa
From the airport, follow the signs leading to Corfu Town Centre (the water will be on your right-hand side). In 2-3 kilometers along the coastal road, you will arrive at Corfu Port. After the port, follow the signs leading to Paleokastritsa for ~25km (30 minutes). This is a direct road to Paleokastritsa, and you should not turn off of this road. The Paleokastritsa resort area has one 5km main street. Upon entering Paleokastritsa, drive past the Paleokastritsa Hotel and past the Akrotiri Hotel towards the main beach. Before the main beach, turn left at the police station (near the souvenir shops), and drive towards the Alipa Marina. Parking is available in an open area near Limani Taverna and the scooter rental agency. Alexander or someone else from the Akis Apartments team will be there to welcome you. If you need further directions at any time, please call Alexander at 0030 6977977942. We're looking forward to greeting you!

Download a simplified map of Corfu HERE
Download a simplified map of Paleokastritsa HERE
Nearby Attractions
Hikers will enjoy the picturesque paths leading to the mountain village Lakones. This hike is about 4 km and offers a breathtaking view. A 6 km hike will take you to the old Byzantine castle Angelokastro (or Agelokastro), after which you can appreciate a beautiful view of the Adriatic Sea. You may also enjoy visiting the Old Monastery and its Sea Artifacts Museum. It also has a small shop selling hand-crafted gifts. The monastery is located up on a hill about 500 meters from Paleokastritsa's main beach.